Spot Services
A one-time service designed for clients who would need a housekeeping service for a special occasion. A one-time housekeeping service is good for general housekeeping needs, moving and guest arrival preparation.
A guest is coming! I need help!
I need a regular general cleaning help!
Life events such as business trips, and work transfers that leave my house empty.
Other major life events such as child birth, injury or surgery that requires some help to do household chores. Kurashinity spot service can provide these supports! A spot housekeeping service that can be customized according to client's needs!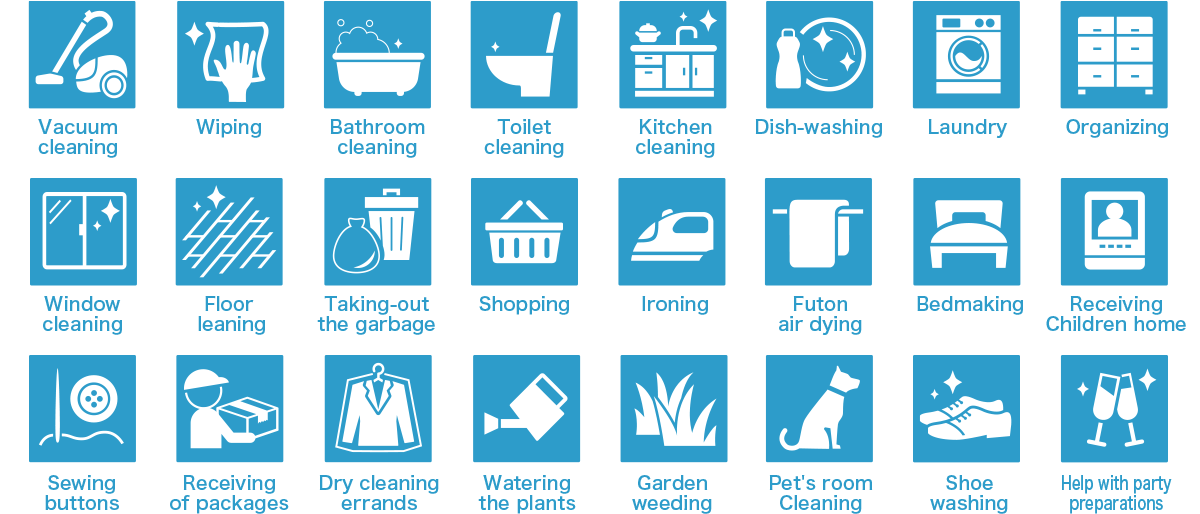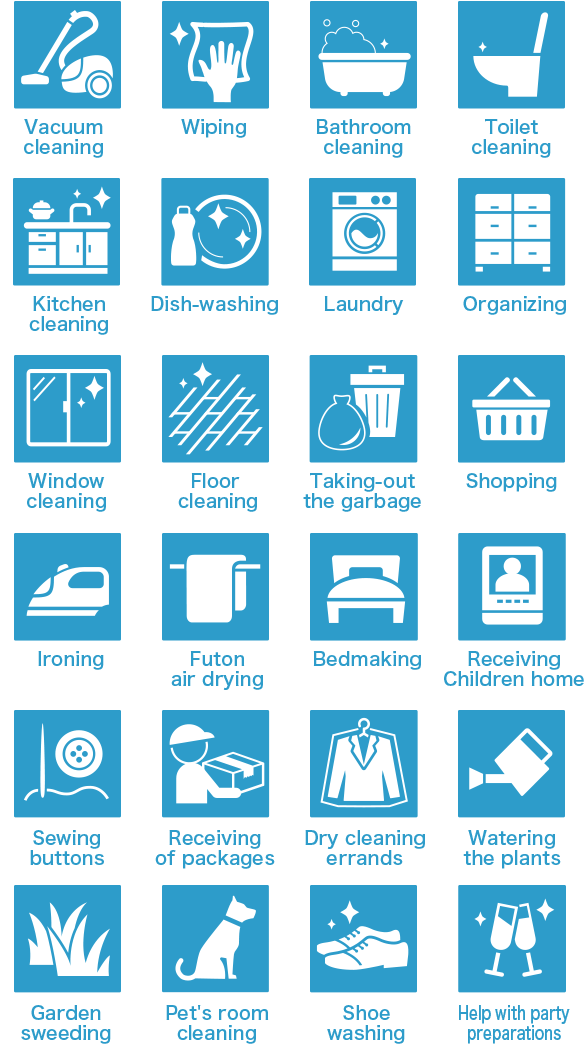 Clients can conveniently choose the service hours and the number of staff who will provide the service.
Spot plan
Service fee

per service
Service

hours

per service
Transportation

Charge
Total

Fees
1 staff
¥15,000
3 hours 〜
¥900 / service
¥15,900
2 staff
¥15,000
1.5 hours 〜
¥900 / service
¥15,900
2 staff
¥30,000
3 hours
¥900 / service
¥30,900
Services area
*Providing housekeeping services in Tokyo and Kanagawa area.
*Some areas may need further consultation.